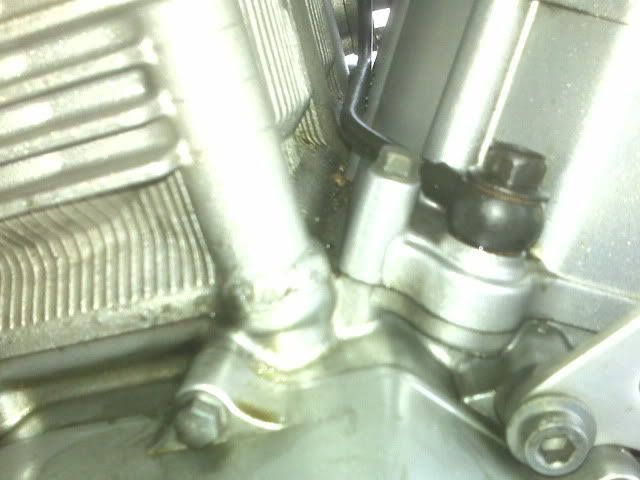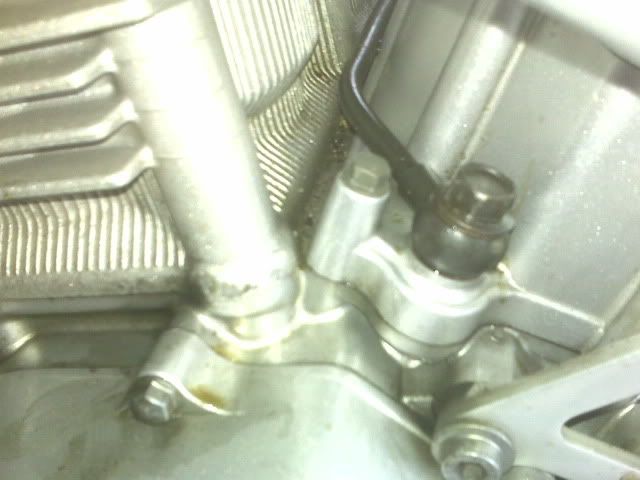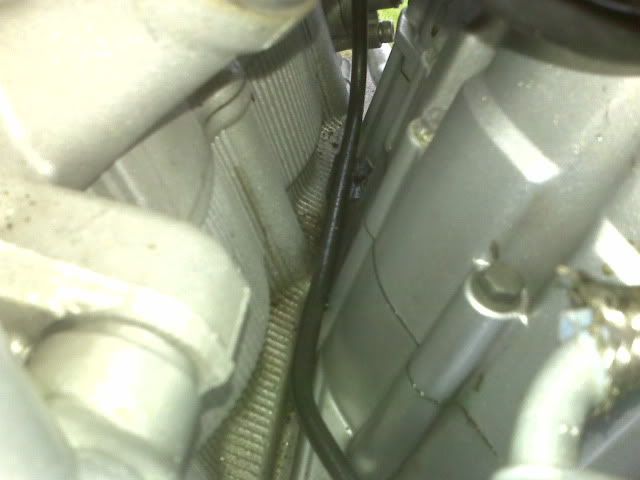 (Photos: cylinders on left, gearbox on right, taken from left side of bike)
Got a leak, behind the cylinders, in front of the gearbox. You can see the oil pooling around the bolt for the casing, bottom left in the second pic.
The external oilway is covered in oil, as is the base of the gearbox but the cylinders seem fine, so I was thinking the rose joint/bolt where the external oilway goes into the engine, but this is as tight as it can be. So what else?
Does this connection have copper or similar washers which could have gone? (looks like it in the pic)
Base gasket for the gearbox?
External oilway cracked? (never heard of it but..?)
Anything else?
What are my options for finding out? I'm thinking tank off, airbox off, clean it all and run the bike to see whats weeping and from where?
Cheers
Dave.